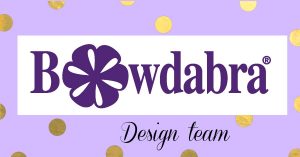 Thank you for visiting the Bowdabra Blog Design Team Page! If you are interested in becoming a Bowdabra Design Team member please contact our Chief Crafting Guru & Blog Editor, Sandy Sandler at jaimevivre@mac.com
As a  Bowdabra design team member, you will have the opportunity to review and use Bowdabra products, ribbon, and other crafty goodies!
We are hoping you continue to stop by our blog and see what these ladies post.  So let's meet the new Bowdabra design team!
Meet each Bowdabra Design Team Member
Sandy Sandler, Creator of the Bowdabra
Sandy Sandler is the creative genius behind the Bowdabra.  Although she likes to say that she is creatively challenged, Sandy is one of the most creative designers around!  She and Vivee, her beautiful husky, bring you amazing videos using the Bowdabra. So be sure and check them out at Bowdabra blog
!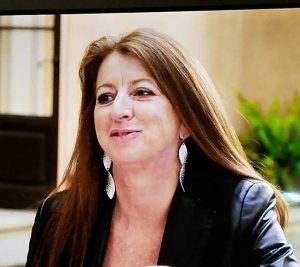 Terri Sproul
Terri Sproul is the producer of a DVD called "MasquePen Magic" to see more of her video check out her Youtube Channel at http://www.youtube.com/terrisproul and a Monday Night Live stream.
She is a diverse and experienced designer, design team leader, and instructor for multiple companies in the papercraft world including " Robin Nest" "Creative Paperclay®", "Sakura Hobby Craft" and Hobby Baby!" to name a few. Terri and her husband Marc have the pleasure of living in San Diego County On top Of Palomar Mountain. She has received a Bachelor of Scrapbooking Arts from Creating Keepsakes and Bachelor of Scrapbooking Education from EK Success. Terri's passion is teaching fellow Scrapbooker's and Stamper's new techniques. She teaches how to think 'out of the box' and 'off the Page.' Visit her website and blog to see all the exciting stuff she does at https://terrisproul.blogspot.com/ – link to the blog is also there.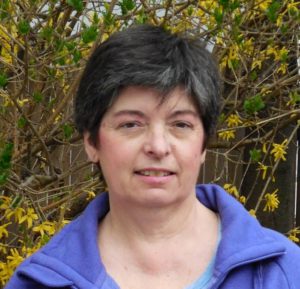 Steph Ackerman
Steph Ackerman has been creating for as long as she can remember.  She creates a variety of projects from cards to canvases to mixed media projects and more.  Steph does not start out with a plan in mind as she loves to experiment and see what happens.  She feels her day is not complete if she hasn't spent some time creating.  Steph has a dedicated craft area where she creates as well as teaches a wide assortment of classes.  
Steph is a CHA Designer Member and has been published in numerous magazines.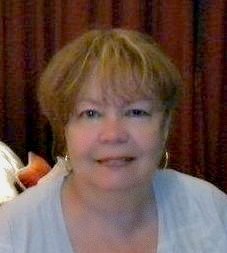 Gail Griffin 
Hi! I'm Gail, a blogger at Purple Hues and Me! I enjoy crafting/DIY, sewing, upholstery, reading, travel, and sometimes cooking. I also love the color purple – can't you tell? I'm married to a wonderful man I first met at vacation bible school when we were teens.  We have one son, the writer, and live in an active adult community where I have "Let's Get Crafty" sessions in the community clubhouse. My background is in marketing, property management, and retail management. My talented Mother-in-Law introduced me to crafts. We had a small craft business where she would create craft items and I would find places to sell them. You'll find most of my creations are easy to follow tutorials on how to create unique, eye-catching crafts that are simple to make, inexpensive and require no special skills.

Carole Lassak
Along with mixed media and paper crafting projects, Carole also enjoys a variety of handcrafts and fiber arts, including jewelry making, egg piercing, beadwork, woodworking, and lacemaking. She regularly travels abroad to study the art of handmade bobbin lace. She brings together different techniques to create unique jewelry and art pieces. Carole also works with the Create & Craft team on a variety of creative endeavors.
Blog: http://www.createncraft.com/projects/
Facebook: https://www.facebook.com/classak
Email: classak@gmail.com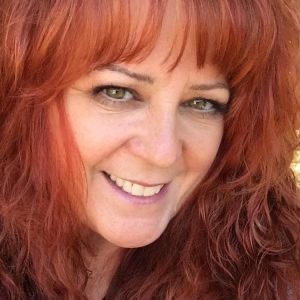 Shelley Hein-Simmons
Bowdabra designer, Shelley shares her home with her husband, 3 dogs, and Sheldon the Wonder Turtle in Lakeside (San Diego) California. When she's not working as an office manager or crafting she loves being on the water and fishing. (Hence my online name – Reel Girl!) Shelley also loves sewing, reading, crossword puzzles, and of course, animals). She has been scrapbooking all her life and "altering" things since childhood – always gluing pictures and memorabilia into some sort of album. Shelley says "I've been personalizing every item I've ever owned."  See more of Shelley's designs at https://wwwreelgirlsanimalhouse.blogspot.com
Christel Jules
Christel Jules is the owner and Creative Designer of Silky Stems Design Studio located in Miami.  She specializes in custom exotic silk floral arrangements as well as staging spaces, props styling, upcycling, and ALL things DIY.  ( Do It Yourself ) She is known as the #spanglishDIYer because she ends up blending English and Spanish more often than not.  Her work has been featured on The Luxury Lifestyles segment with Victoria Randolph on NBC 6 in the Mix. And she collaborates with South Florida Luxury Guide Magazine and the CEO Lynette Janac on charitable events. She recently went LIVE on Access Total Telemundo 51. While there she used the Bowdabra to teach the host Mariana Rodriguez how to make an easy and beautiful metallic scrunchy bow on air.
Visit her blog at  
www.silkystemsdesignstudio.com
where she shares free tips and tricks on all things DIY and more. Christel loves connecting with people of like minds and enjoys learning and sharing.  Visit Christel on Instagram, Facebook, Twitter, and Pinterest.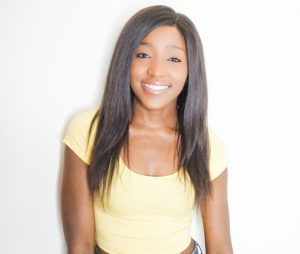 Shalese Nash
Hey, I'm Shalese! I love making beautiful creations out of affordable products! Follow me on social media to learn quick, simple, and creative ways you can transform your home or event into a beautiful oasis!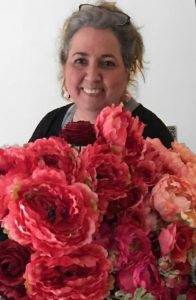 Kelly Klekamp Smith
Kelly Klekamp-Smith Owner, Designer & Princess at "Florals in the Barn by Finklea." My ambition is to teach everyone willing to learn how to get in touch with and utilize their creative side! I've been involved with crafts and other creative avenues for over 30 years & I have a passion for sharing my love of crafts with others. I've taught people how to make bows that have been trying for years and now they successfully make them on their own!
In the past, I was also a very successful professional wedding photographer, (which I loved!), and a wedding coordinator for almost 20 years. I've also created crafts and sold them along with some small antiques in small store settings. I've been creative in some way all my life.
I am married to my sweet hubby "Big Daddy" Steve and have two sons Brandon & Brady and grandma to my sweet granddaughter, "Princess" Peighton. I've also been blessed to add Big Daddy's children to my life, Ashley and Sean, and our sweet little grandson Josiah. Oh, and we can't forget our fur-baby, 100 lb. lap dog Diesel!
 Florals in the barn by Finklea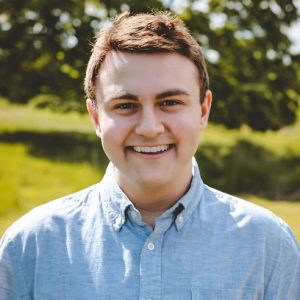 Nick Kreticos
Nick Kreticos is a fresh and artificial floral designer who practices and teaches the art of floral design. His teaching videos and demonstrations have been shared all around the world reaching and inspiring millions of people.
Nick is located in Rowley, Massachusetts. This small town of 5,000 people is located roughly 20 minutes north of Boston. He attended Rittner's School of Floral Design & Business in Boston. In school, he learned how to execute beautiful fresh floral designs for any occasion including weddings, funerals, parties, etc.
Nick started his business in October of 2016 and has quickly grown a following of over 250,000 people on all platforms of social media combined, worldwide. His DIY videos have reached viral success, which have inspired many to express their creative spirit.
Nick's goal is to be able to inspire and educate through his informative videos. He hopes to encourage more people to practice the art of floral design.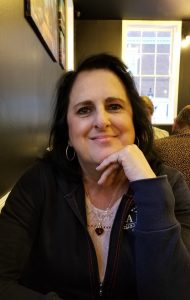 Crystal Donnelly, Blog Editor
Art, crafts, and writing have always been my passions. Throughout the 90's I designed and wrote craft projects for national craft publications such as "Crafts and Things", "Pack O Fun," and many more. I've had several of my creations featured on several Aleene's Creative Living television shows and hardback craft books by the House of white birches. My blog, Make it easy crafts is based on my theory that life is busy so you just have to make it easy!
In conclusion, we hope you enjoyed meeting the designers of the all-new Bowdabra design team and will return to see their creative projects in the coming months!
We will offer more exposure to your blog with a link back in our design team page, mentions on our Facebook fan page, and mentions on twitter.
Becoming part of the Bowdabra Design Team is a wonderful opportunity to receive craft products, grow your craft knowledge, increase your blog readership, and make connections in the craft industry.